Roboticus in the first 3 years
In the first 3 years at school we focus on the basic knowledge you will need to design, build and program the most creative, innovative and of course the best robots! For example, you will be introduced to Lego Mindstorms and you will compete against each other for the best robot! In addition, you will participate in national robot competitions to further test your robot skills. Is your robot winning? Then you also have a chance to participate in international robot competitions!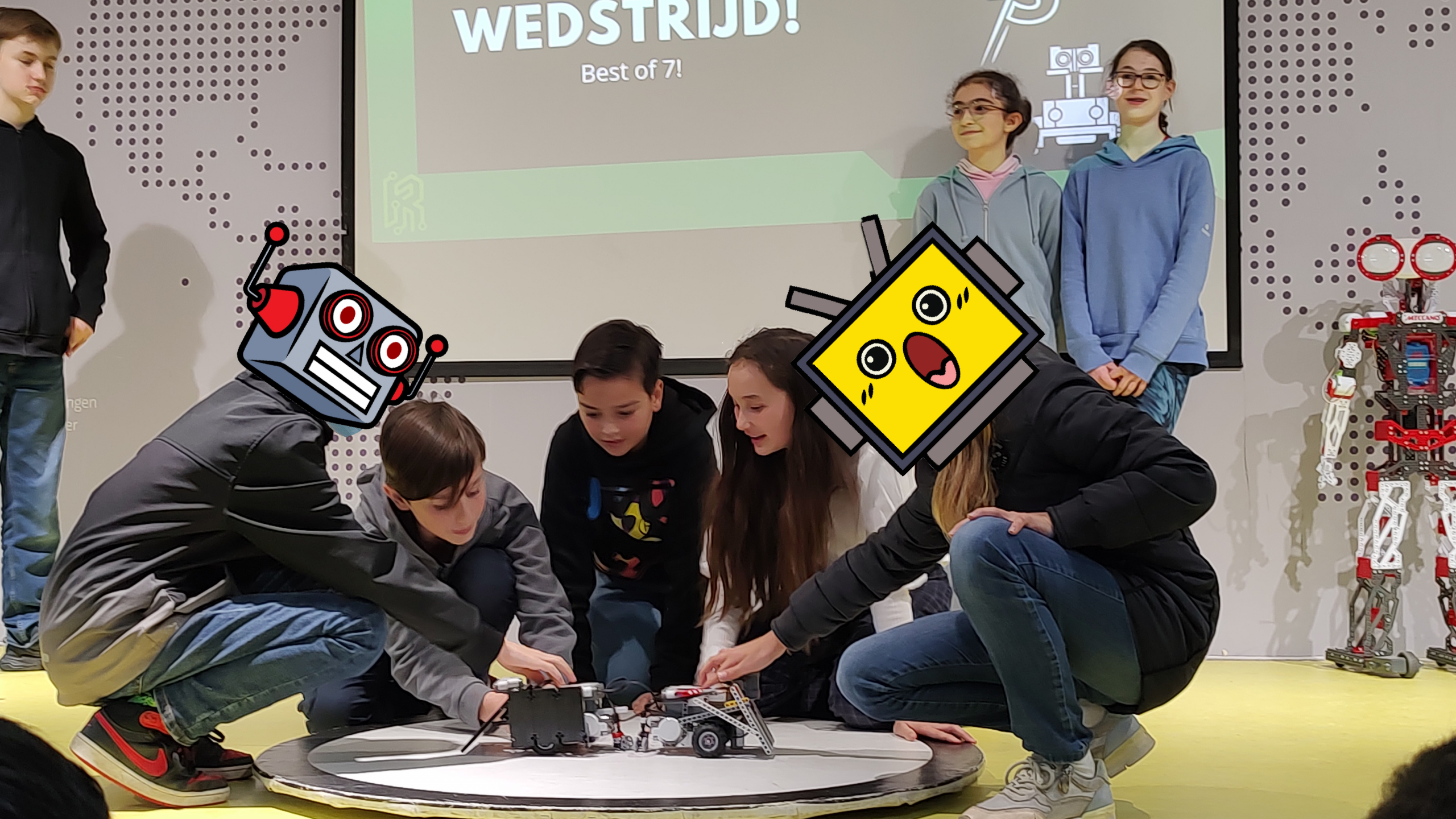 Roboticus in the last 3 years
Doordat je in de onderbouw een goede basis hebt kunnen opbouwen is het nu tijd voor een nieuwe uitdaging! Je zult kennis maken met Arduino en allerlei andere innovaties in de wereld van robotica! Je zult 3D ontwerpen maken en daadwerkelijk uitprinten, je zult printplaten ontwerpen en natuurlijk het programma schrijven in C++ en Python programmeertaal! Dit doe je in een multidisciplinair team met als doel het Nederlands Kampioenschap winnen en doorstromen naar het Wereldkampioenschap!
Would you like to participate?
De inschrijvingen voor seizoen 2023-2024 zijn officieel geopend! Let op, inschrijven is alleen mogelijk voor leerlingen van Lyceum Kralingen.

Leerjaar 1: https://forms.gle/trYQS47Pogupd7s7A

Leerjaar 2 t/m 6: https://forms.gle/SZ94Ct89ZYvCCVXZA