The Robocupjunior 2023 worldchampionship had ended, but we had a few days left to explore Bordeaux. We went to a few places including a symposium and just enjoyed our time by playing games, watching movies together and sightseeing some places in Bordeaux.
Since we had to leave our hotel today, we had to clean up everything and pack everything in. Because most of us are messy teenagers, this took some time, but luckily we were done just before check-out. Before going to our next accommodation, we first passed by the symposium hosted by Robocup. It was supposed to be interesting speeches about the future of robotics and to show off interesting technologies. However, it ended up being quite boring and some of us even fell asleep. The symposium was more targeted towards experienced researchers and clearly not for us. The drinks during the break were nice though, with the pineapple juice being our favorite.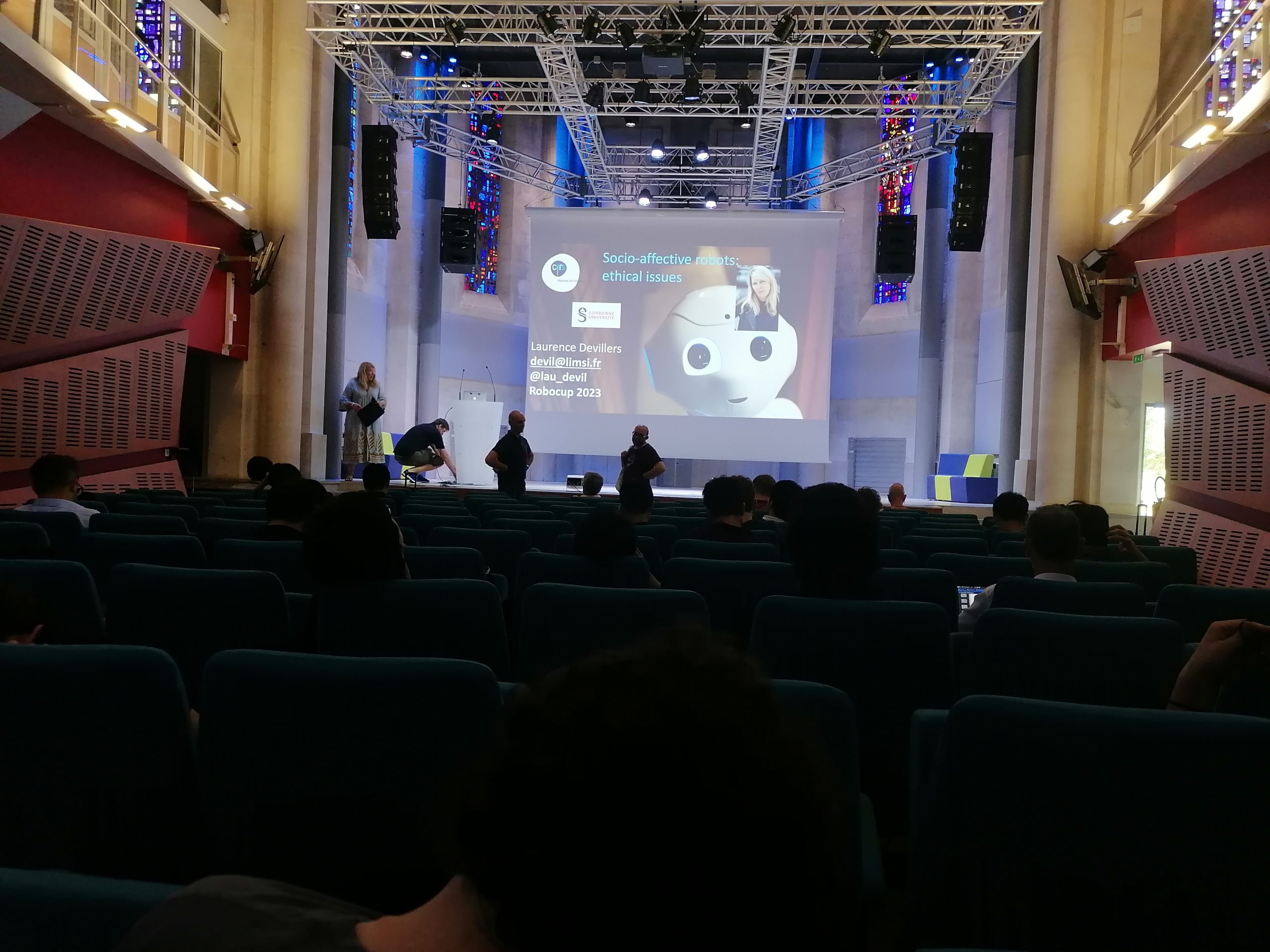 Since the symposium wasn't interesting enough to stay for, we went to drop off our baggage at our next accommodation, bought some food at a local supermarket and went to a park to have lunch and enjoy the view. When our food was finished, we walked around to kill some time. Since we had another hour left before we could check-in, we decided to explore the park. We found a small playground and played around there, which was a really fun time.
When it was finally time to check-in, we went to the new accomodation and stayed there for the rest of the day. Since we could finally relax without any deadlines, everyone did their own thing and had fun. Some went to sleep and others went to watch anime together. In the evening, we ordered pizza and played Jackbox Games with each other. Afterwards, we watched a movie and then everyone went to their room to sleep. It was a really fun day and the stress we had from the tournament all faded away.
The next few days, we went to the city for some sightseeing and shopping, went canoeing and went swimming. We played a lot of volleyball in the pool and watched movies together. It was a great time and everyone enjoyed it. The food was also great and all together the vacation was great. We are all glad and grateful we were able to experience this trip together as a group, winning 3 prizes in the World Championship was the cherry on top!
This was our last blog in the World Championship Bordeaux 2023 series, we hope that you enjoyed our blogs and potentially even learned from our experiences. We would like to thank our main sponsor Robeco and our school Lyceum Kralingen for making this unforgettable trip possible for the whole team!
Here are some extra photos from our vacation in Bordeaux: