Today was the setup day, we had the whole day to test our robots on the testing field provided by Robocupjunior. This way, we can calibrate our robots so we don't get caught off guard.
Arriving in Bordeaux
Yesterday, the first part of our team arrived in Bordeaux, France. We settled down in our hotel rooms and started working on the code. We continued this until the evening and then ended the evening with some pizza.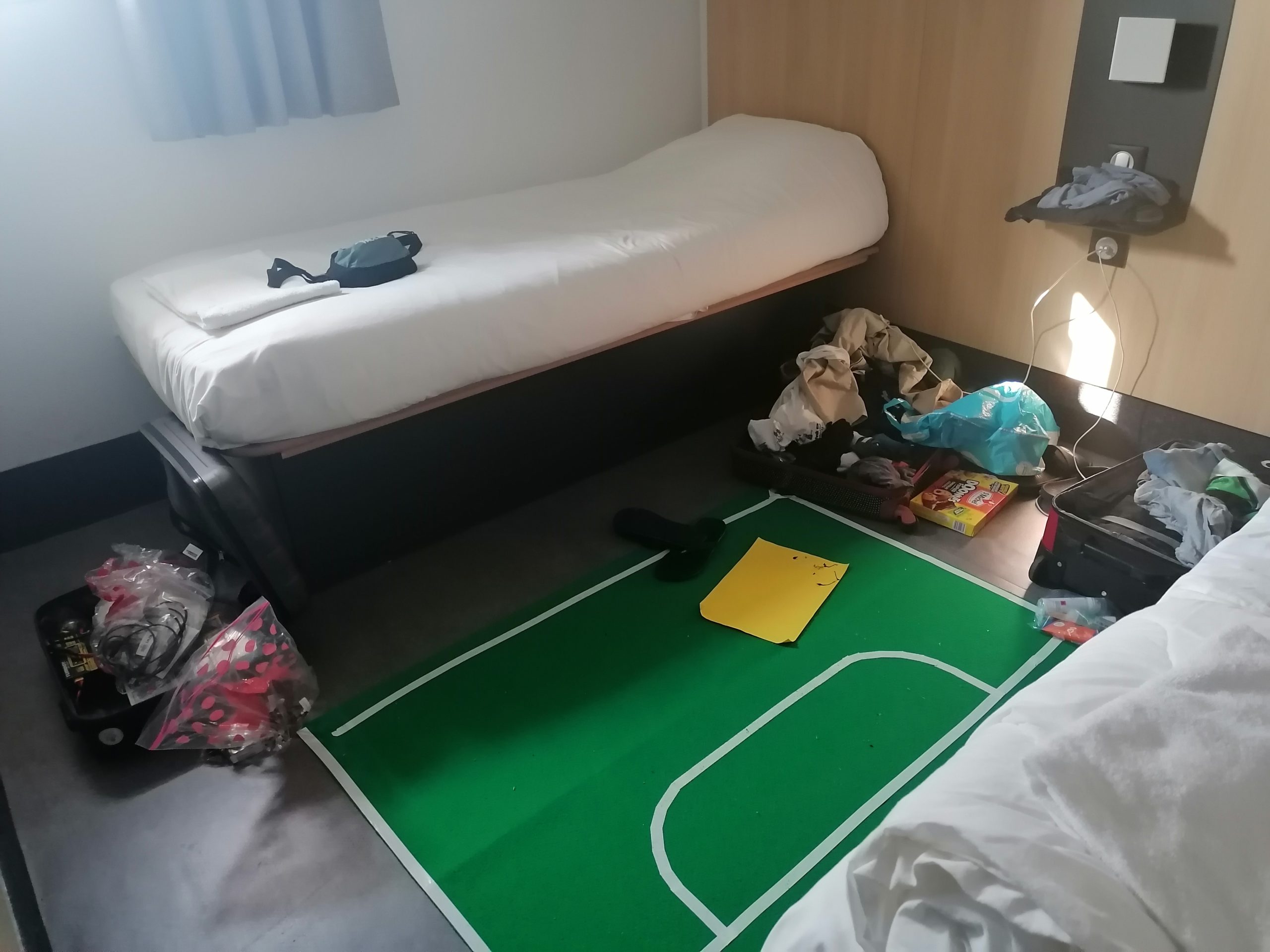 Setup day
Today, we started the day early with some breakfast in the hotel. We packed everything we needed and started to go to the venue. Here, we signed our team members in and went to the setup location. Here we tested the robots on the fields they have here, and adjusted the code accordingly. During the testing, the rest of our team arrived in Bordeaux as well, and joined us at the venue.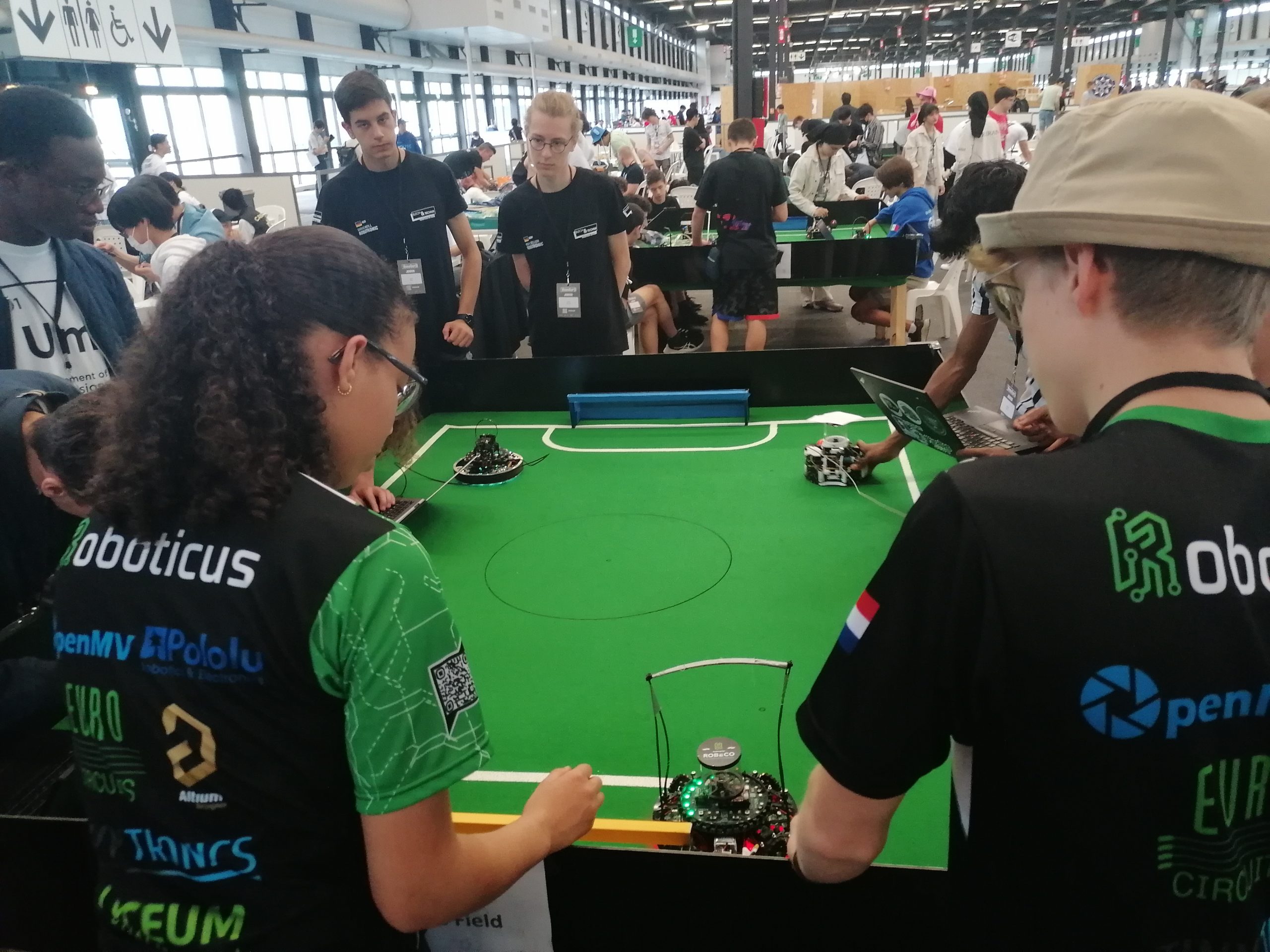 We found out there was a mistake in the defenders code, where it kept getting out of bounds when the ball was on a certain location. Other than that, the robot seemed to be working fine. We also had an inspection that we needed to do, where they check if everything is according to the set rules. Luckily our robot was approved off without problems.
After the inspection, we kept on working on the robot for the rest of the day. We tried to make the attacker face the goal whenever it saw the goal, but this went slowly so we decided on a different tactic. When it has the ball, it should go diagonally towards the goal so it scores that way. In the end, this worked quite good even though there are definitely still some points to improve on.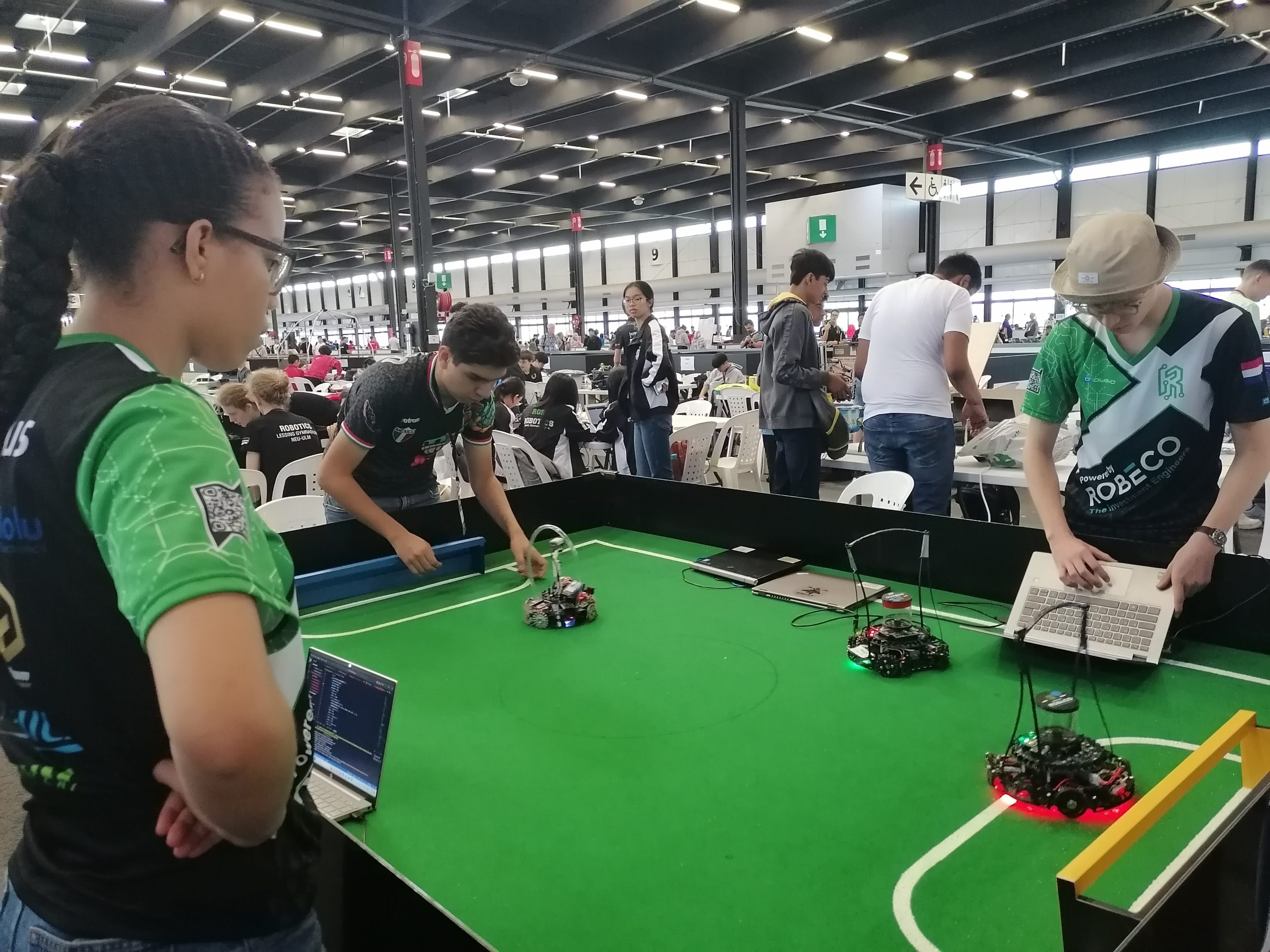 After the venue closed, we went to the hotel to change our clothes and then grabbed some food with the whole team. It was very fun to be with the whole team and we all enjoyed it.
When we arrived back at the hotel, the programmers started working on the robot again till late in the evening, to be prepared for our first match tomorrow.